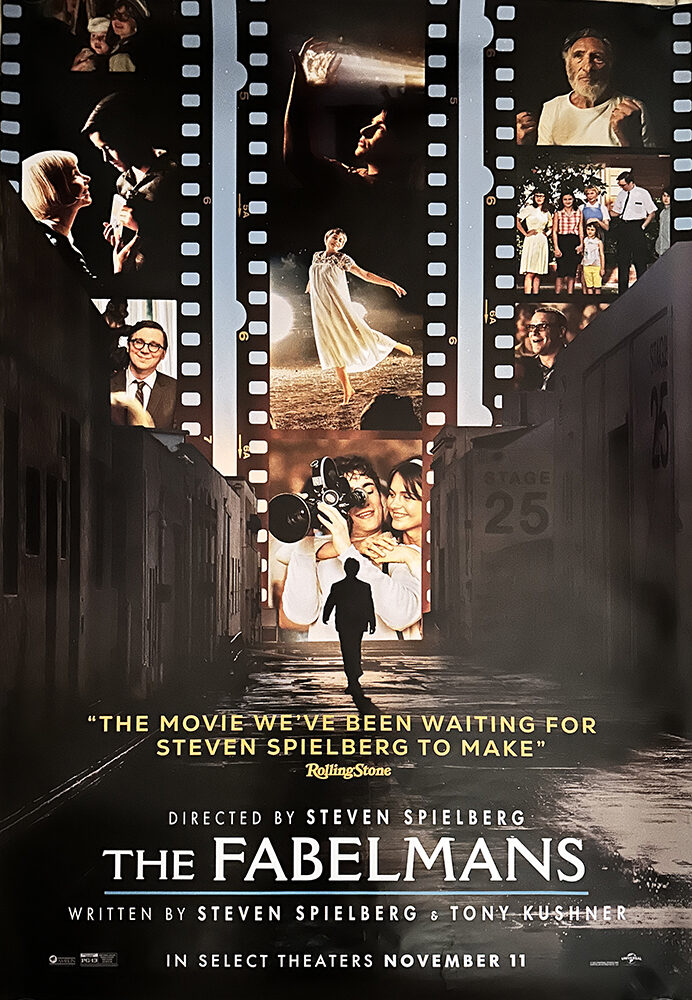 Nominated for 7 Oscars, including Best Picture & Best Director!
Growing up in post-World War II era Arizona, young Sammy Fabelman aspires to become a filmmaker as he reaches adolescence, but soon discovers a shattering family secret and explores how the power of films can help him see the truth.
This semi-autobiographical new from Steven Spielberg won the People's Choice Award at the Toronto International Film Festival this past year.
Viewers expecting a stirring childhood memoir about the power of cinema may be surprised at how bittersweet and raw the story actually is. But that vulnerability is what makes the film a triumph.

The Atlantic
What could have been some kind of auto-hagiography is a playful, honest and ultimately gracious childhood memoir that derives its universal lessons from its specificity.

Tribute
Genre

Best Picture Oscar Nominee

Drama

Runtime
151 minutes
Rated
PG
Directed By
Steven Spielberg
Starring
Michelle Williams, Paul Dano, Gabriel LaBelle
Language
English
Country