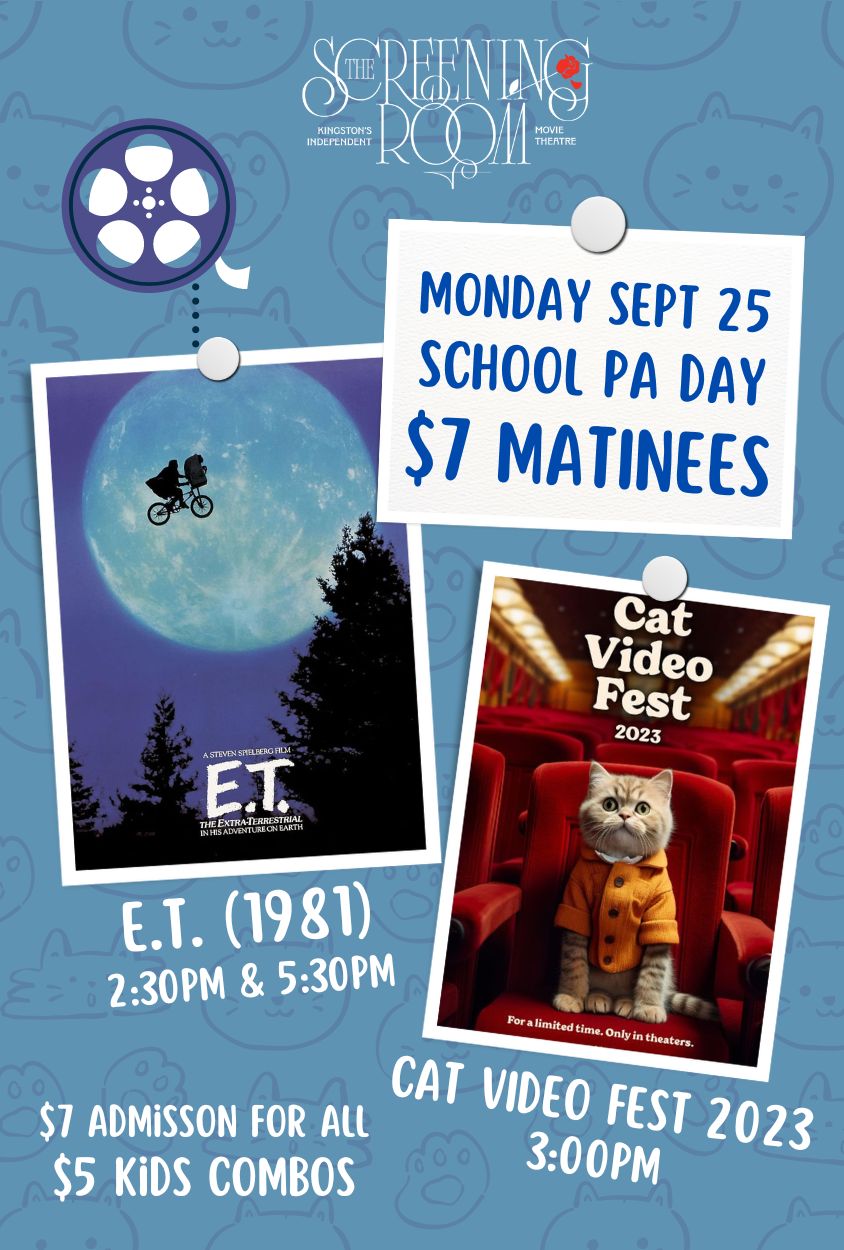 Parents, grandparents, family & caregivers take note: in the 2023-24 school year, we will do $7 PA Day Matinees for every PA Day in the school calendar!
Monday September 25 – Advance tickets on sale now:
Other School PA Days Coming This Fall:
Friday October 27: Pixar's Coco (2018) and a 2pm matinee screening of Taylor Swift | The Eras Tour (premium ticket prices in effect for this one)
Friday November 10: The Nightmare Before Christmas (1993) – 30th Anniversary!
About $7 PA Day Matinees:
$7 admission for everyone! ($7+hst = $7.90 total)
$5 kids combos: small popcorn + a juice box ($5+hst = $5.60)
Free admission for small kids (age 2 & under) who can sit on a lap (and don't need a seat)
Wondering if a film is right for your child? Check out Common Sense Media for helpful age-based movie reviews.