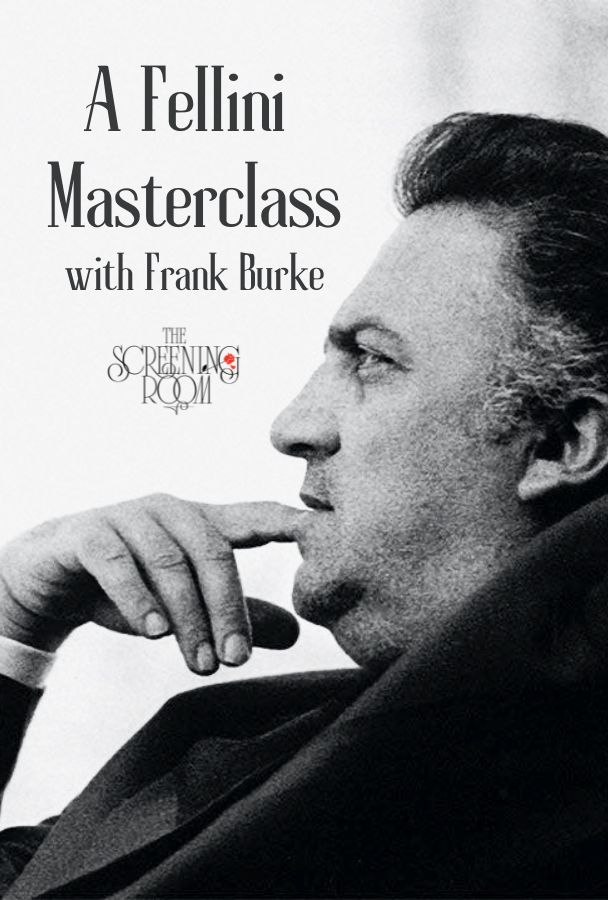 A 7-week course & screening series
Register Here Today! Capacity is limited!
Course runs October 15 to November 17 (Sundays at 4pm)
We are offering something very special this fall: a "Masterclass" on the films of Federico Fellini, hosted by a renowned Italian film scholar based here in Kingston: Frank Burke (Professor Emeritus, Queen's University). Frank has published & lectured extensively on Italian cinema & Fellini (most recently, editing the Wiley Blackwell's A Companion to Federico Fellini), and cinephiles may know him from his audio commentaries for Criterion Collection's releases of Roma & Amacord!
The course will run over 7 consecutive weeks on Sundays at 4pm (October 15 to November 26), including 6 film screenings & a final lecture and reception (with food!).
Cost: $100-$200 sliding scale
The Films:
I Vitelloni (1953) – October 15
Nights of Cabiria (1957) – October 22
Roma (1972) – October 29
Amacord (1973) – November 5
And the Ship Sails On (1983) – November 12
Intervista (1987) – November 19
Final lecture & reception – November 26
Want to see any of these films without registering for the entire course? We'll be doing an à la carte screening of each film on Thursdays @ 5:30pm.