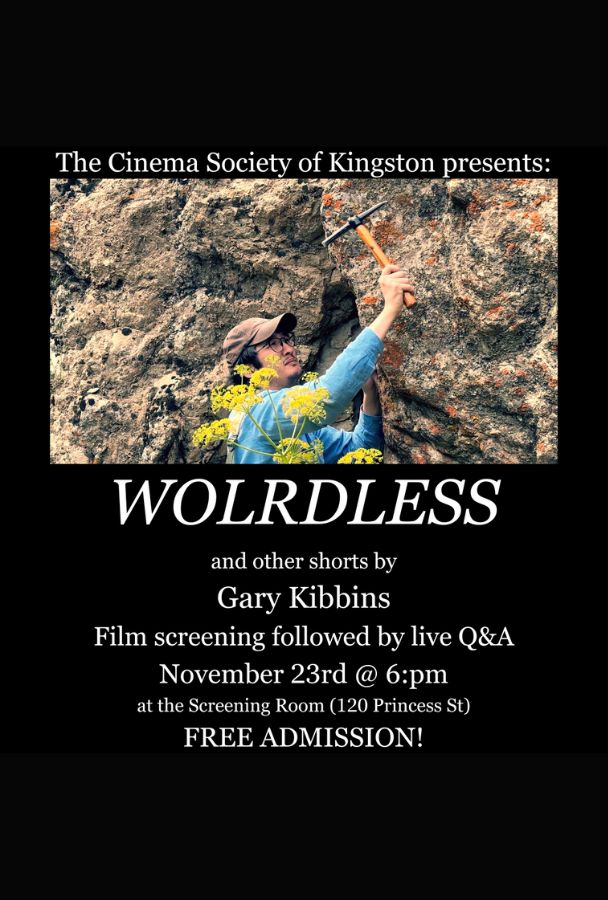 A special event presented by the upstart Cinema Society of Kingston: join us for a night of short films by local artist and Queen's professor Gary Kibbins.
Free admission; all are welcome to attend.
This one-night only screening of Kibbins' latest short works, Worldless, P&Not-P Learn Non-Euclidean Geometry, and The Way to Almsoma will be followed by an in-person Q&A, moderated by Queens PhD student and Cinema Society co-founder, William Jennings.