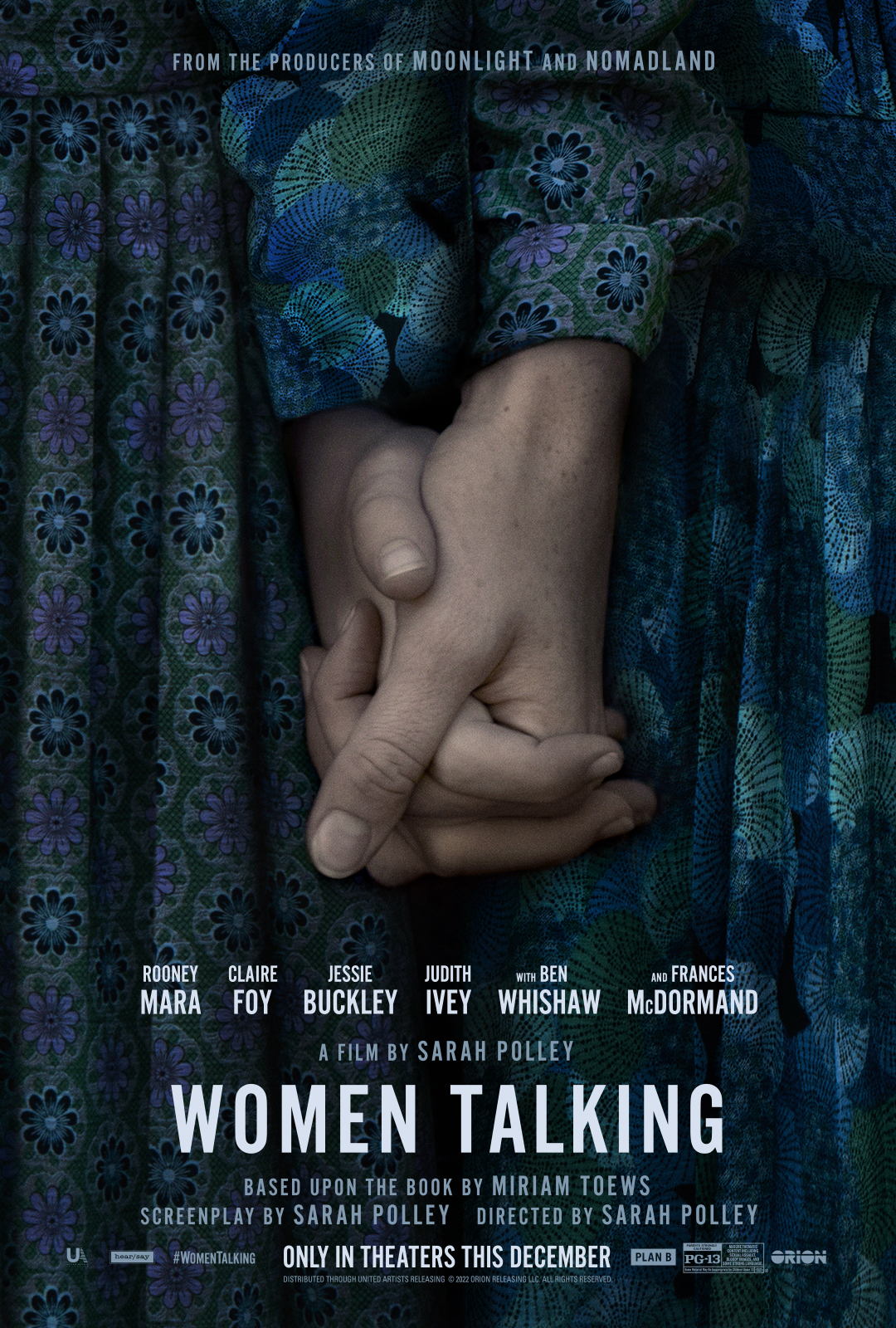 Winner of the Oscar for Best Adapted Screenplay (Canada's own Sarah Polley).
Writer-director Sarah Polley's fearless adaptation of Miriam Toews' acclaimed novel grants us access to a tight-knit, cloistered religious colony.
Reeling from multiple counts of sexual abuse, newly uncovered within their Mennonite colony, a group of women gather in a hayloft to discuss how to respond. While the men are away, the women narrow their options down to three: do nothing, stay and fight, or leave.
A powerful, moving tribute to quiet strength — and, unexpectedly, to hope.

Seattle Times
Insightfully complex, for a film where almost every meaningful minute takes place in the dusty hayloft of a creaky old barn, this is as tense and as suspenseful a thriller as anything I've seen in 2022.

Sarah Michelle Fetters
Genre

Best Picture Oscar Nominee

Canadian

Drama

Runtime
104 minutes
Rated
14A: disturbing content, sexual abuse
Directed By
Sarah Polley
Starring
Rooney Mara, Claire Foy, Jessie Buckley, Judith Ivey, Ben Whishaw and Frances McDormand
Language
English
Country