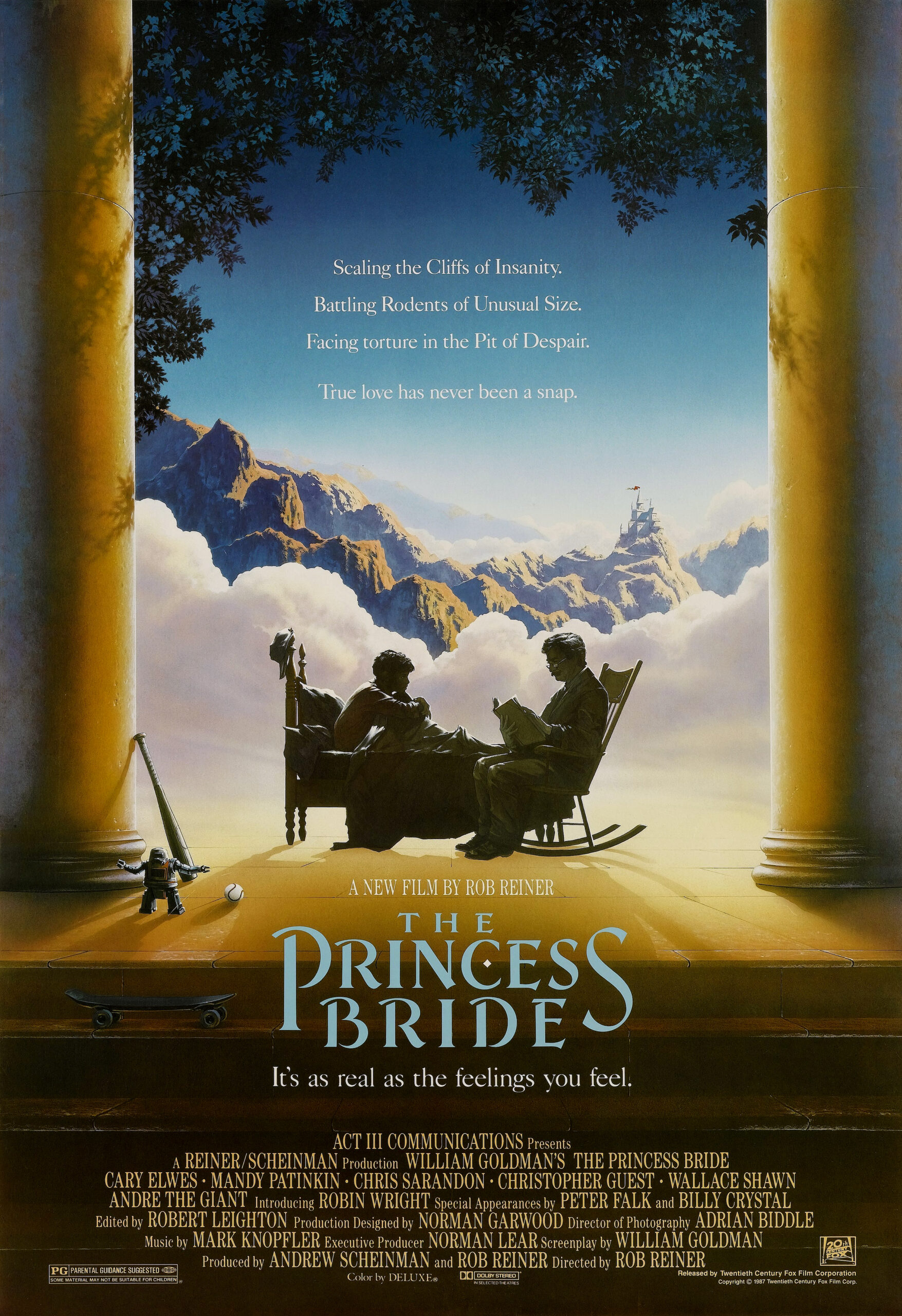 Friday June 2 (PA Day) & Saturday June 3
Part of our $7 Family Matinees series, which will take place on the first Saturday of the month. Featuring $5 kid combos (small popcorn + juice box).
We also have regular evening screenings of The Princess Bride on June 4 & 8.
A fairy tale adventure about a beautiful young woman and her one true love. He must find her after a long separation and save her. They must battle the evils of the mythical kingdom of Florin to be reunited with each other. Based on the William Goldman novel "The Princess Bride" which earned its own loyal audience.
As you watch this enchanting fantasy, feel free to be thrilled or to giggle, as you wish.

TIME Magazine
A film of remarkable forwardness, honesty, and humor, built, like all fairy tales, around one message, summed up late in the script: "True love is the greatest thing in the world."

Slant Magazine
| | |
| --- | --- |
| Series | |
| Genre | |
| Runtime | 98 minutes |
| Rated | PG |
| Directed By | Rob Reiner |
| Starring | Cary Elwes, Mandy Patinkin, Robin Wright |
| Language | English |
| Country | |