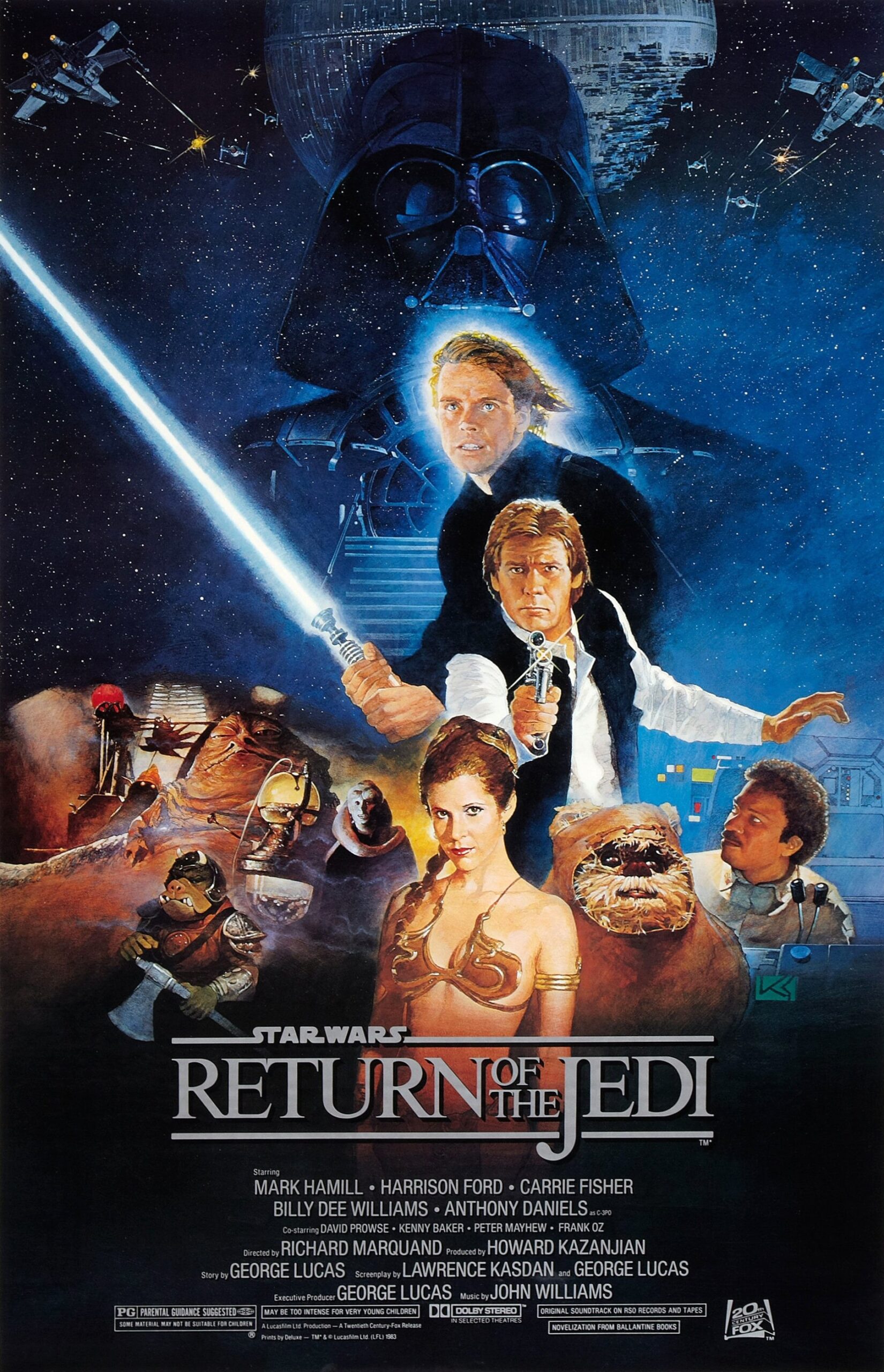 Friday June 2 (PA Day) @ 1:30pm
We also have regular evening screens of Return of the Jedi on May 26, 27, 30 & June 1.
Luke Skywalker battles horrible Jabba the Hut and cruel Darth Vader to save his comrades in the Rebel Alliance and triumph over the Galactic Empire. Han Solo and Princess Leia reaffirm their love and team with Chewbacca, Lando Calrissian, the Ewoks and the androids C-3PO and R2-D2 to aid in the disruption of the Dark Side and the defeat of the evil emperor.
Without fail "Return of the Jedi" ignites a near childlike enthusiasm inside of me every time I watch it.

Keith & the Movies
It's everything it ought to be — glorious, exhilarating, exciting, absorbing, technically wondrous.

Denver Post
| | |
| --- | --- |
| Series | |
| Genre | |
| Runtime | 131 minutes |
| Rated | PG |
| Directed By | Richard Marquand |
| Starring | Mark Hamill, Harrison Ford, Carrie Fisher |
| Language | English |
| Country | |