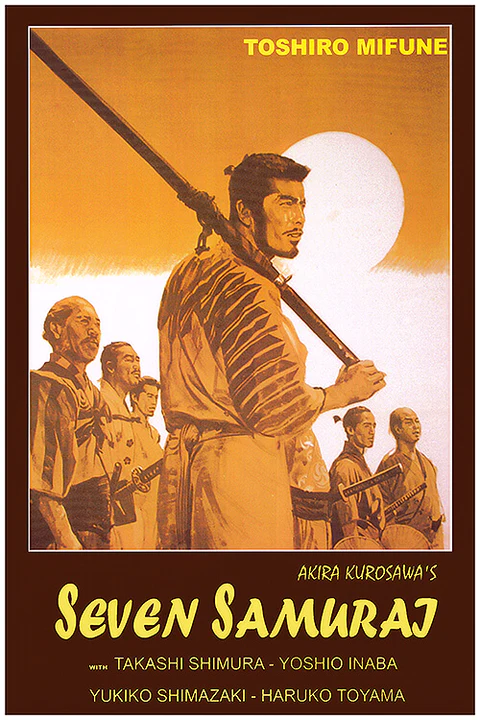 June 18 (Father's Day) & 22
Part of our Sight & Sound Greatest Films series.
Enjoy a 4pm matinee screening of Seven Samurai on Father's Day (Sunday May 18)!
One of the most thrilling movie epics of all time, Seven Samurai (Shichinin no samurai) tells the story of a sixteenth-century village whose desperate inhabitants hire the eponymous warriors to protect them from invading bandits. This three-hour ride from Akira Kurosawa—featuring legendary actors Toshiro Mifune and Takashi Shimura—seamlessly weaves philosophy and entertainment, delicate human emotions and relentless action, into a rich, evocative, and unforgettable tale of courage and hope..
The greatest movie ever made about warriors and battle.

Chicago Tribune
Seven Samurai is an unforgettable masterpiece — the work of one of the world's greatest filmmakers at the height of his powers.

ReelViews
| | |
| --- | --- |
| Series | |
| Genre | |
| Runtime | 217 minutes |
| Rated | PG |
| Directed By | Akira Kurosawa |
| Starring | Toshirô Mifune, Takashi Shimura, Keiko Tsushima |
| Language | Japanese With English Subtitles |
| Country | |