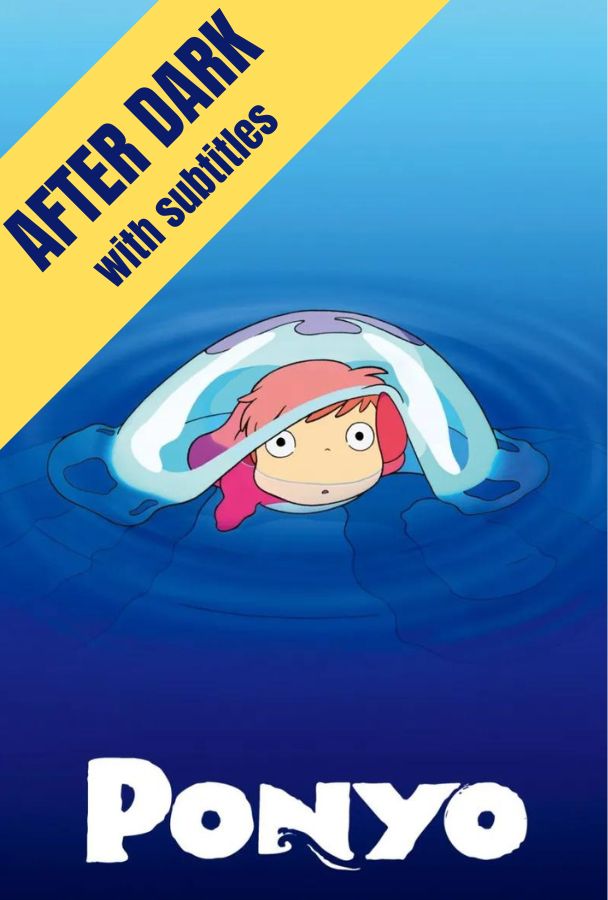 SUBTITLED VERSION. Part of our Cult Movie Nights series: Two screenings of Ponyo in the original spoken Japanese language with English subtitles. Enjoy delightful Miyazaki's classic while sipping a glass of beer or wine! Regular ticket prices apply ($7.08-$11.95+hst).
See also: We are also hosting family-friendly screenings of the dubbed spoken English version of Ponyo as part of our series $5 March Break Movies.
During a forbidden excursion to see the surface world, a goldfish princess encounters a human boy named Sosuke, who gives her the name Ponyo. Ponyo longs to become human, and as her friendship with Sosuke grows, she becomes more humanlike. Ponyo's father brings her back to their ocean kingdom, but so strong is Ponyo's wish to live on the surface that she breaks free, and in the process, spills a collection of magical elixirs that endanger Sosuke's village.
If you want to see something suitable for all ages that will dazzle you sideways and remind you of the awesome power of animation done right, you should see this.

News of the World
It's one of Miyazaki's funniest and most intimate films so far, partly because of the engaging matter-of-factness with which he marries the extravagantly fantastic with the comforting realities of everyday life.

Sydney Herald
| | |
| --- | --- |
| Series | |
| Genre | |
| Runtime | 100 minutes |
| Rated | G |
| Directed By | Hayao Miyazaki |
| Language | Japanese with English subtitles |
| Country | |