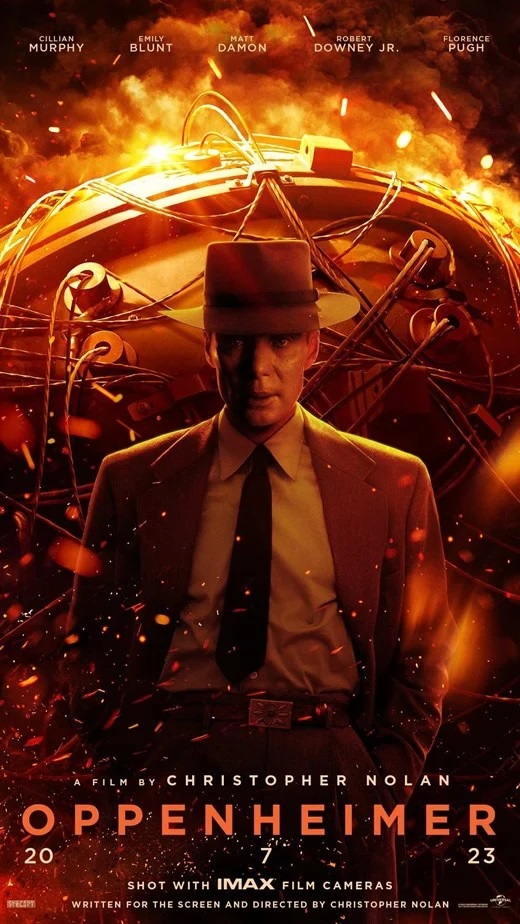 Wednesday October 4 @ 3pm
This screening of Oppenheimer is presented with on-screen captions.
During World War II, Lt. Gen. Leslie Groves Jr. appoints physicist J. Robert Oppenheimer to work on the top-secret Manhattan Project. Oppenheimer and a team of scientists spend years developing and designing the atomic bomb. Their work comes to fruition on July 16, 1945, as they witness the world's first nuclear explosion, forever changing the course of history.
It's a movie like no other, dragging us into the collective guilt of history. (4/4 stars)

Peter Howell (Toronto Star)
Christopher Nolan deserves every superlative for his take on J. Robert Oppenheimer (a flawless Cillian Murphy), the dark knight of the atomic age. This terrifying, transfixing epic emerges as a monumental achievement on the march into screen history.

Peter Travers (ABC News)
| | |
| --- | --- |
| Series | |
| Genre | |
| Runtime | 180 minutes |
| Rated | 14A |
| Directed By | Christopher Nolan |
| Starring | Cillian Murphy, Florence Pugh, Emily Blunt, Matt Damon, Robert Downey Jr. |
| Language | English |
| Country | |