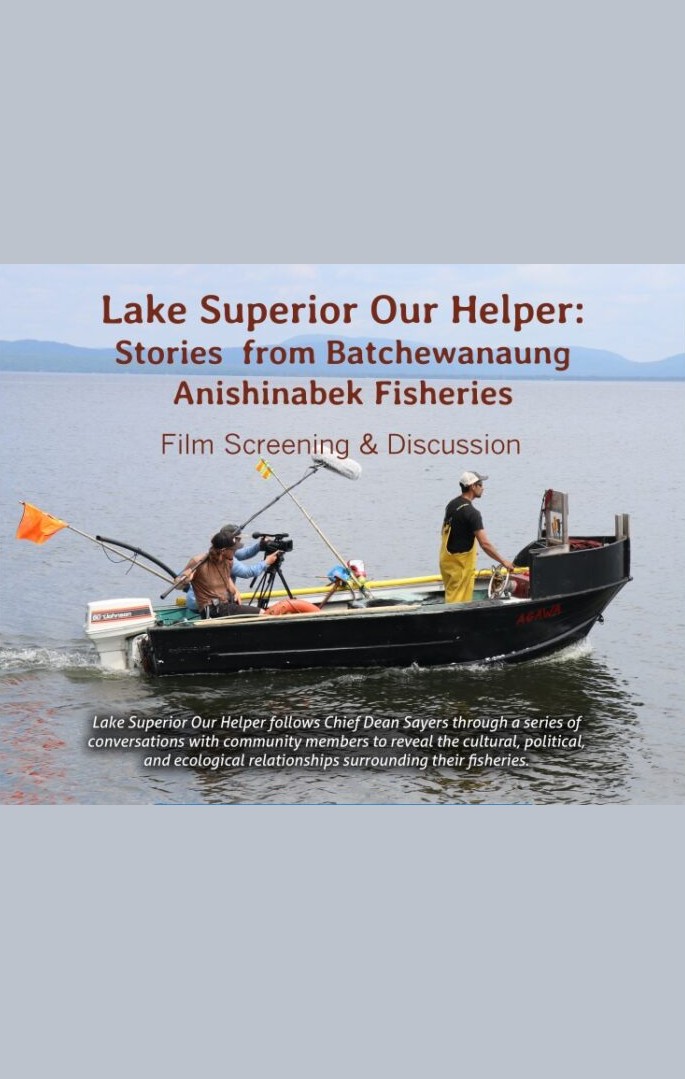 Free Public Screening & Discussion
Lake Superior Our Helper follows Chief Dean Sayers through a series of conversations with community members to reveal the cultural, political, and ecological relationships surrounding their fisheries. Inviting us on a journey of Lake Superior, the film shares the messages of Elders, youth, fishers, community leaders, and their visions for the future of Batchewana's fisheries. It also documents how fishing has changed over time, conflicts with the state around management and regulation, principles of Indigenous law, and the culture and ceremony that are deeply embedded within fishing practices.
The film screening will be followed by a discussion featuring Abraham Francis (Mohawk from the Akwesasne Community) and Kerry-Ann Charles (Anishinaabe from Georgina Island First Nations) sharing related experiences and insights from their communities.
Organized by Dr. Kristen Lowitt, School of Environmental Studies at Queen's University.