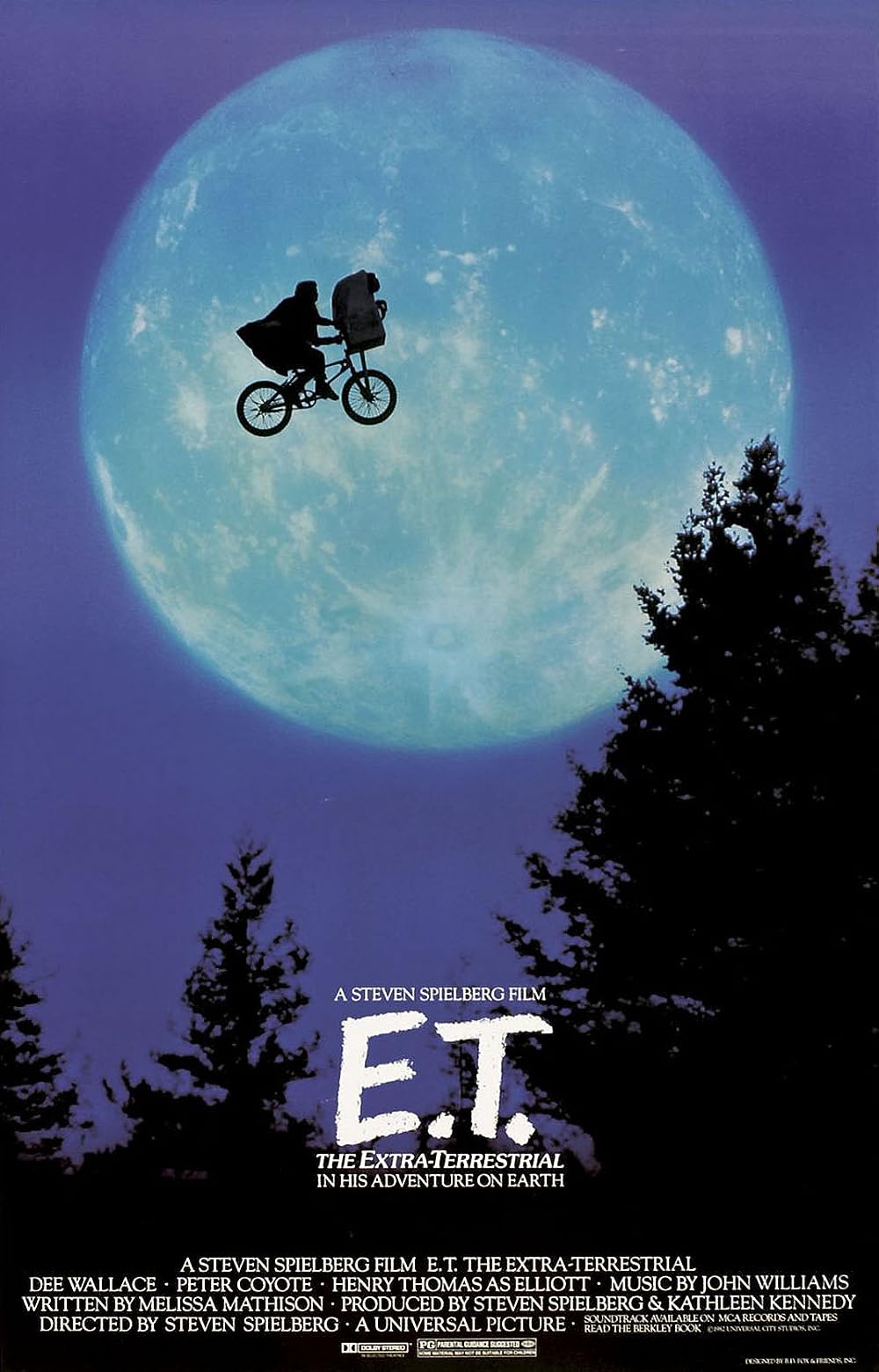 September 23, 24, 25 & 28
On Monday September 25, our 2:30pm & 5:30pm screenings cost only $7 admission for everyone, as it's a $7 School PA Day event!
After a gentle alien becomes stranded on Earth, the being is discovered and befriended by a young boy named Elliott (Henry Thomas). Bringing the extraterrestrial into his suburban California house, Elliott introduces E.T., as the alien is dubbed, to his brother and his little sister, Gertie (Drew Barrymore), and the children decide to keep its existence a secret. Soon, however, E.T. falls ill, resulting in government intervention and a dire situation for both Elliott and the alien.
This is a real movie, with all those elements that have proved sure-fire through history; Laughter, tears, involvement, thrills, wonderment. Steven Spielberg also adds a message: Human beings and spacelings should learn to co-exist.

Associated Press
Steven Spielberg's E. T., The Extra-Terrestrial is the best cinematic fairy tale since The Wizard of Oz.

Boston Globe
| | |
| --- | --- |
| Series | |
| Genre | |
| Runtime | 105 minutes |
| Rated | PG |
| Directed By | Steven Spielberg |
| Starring | Henry Thomas, Drew Barrymore |
| Language | English |
| Country | |