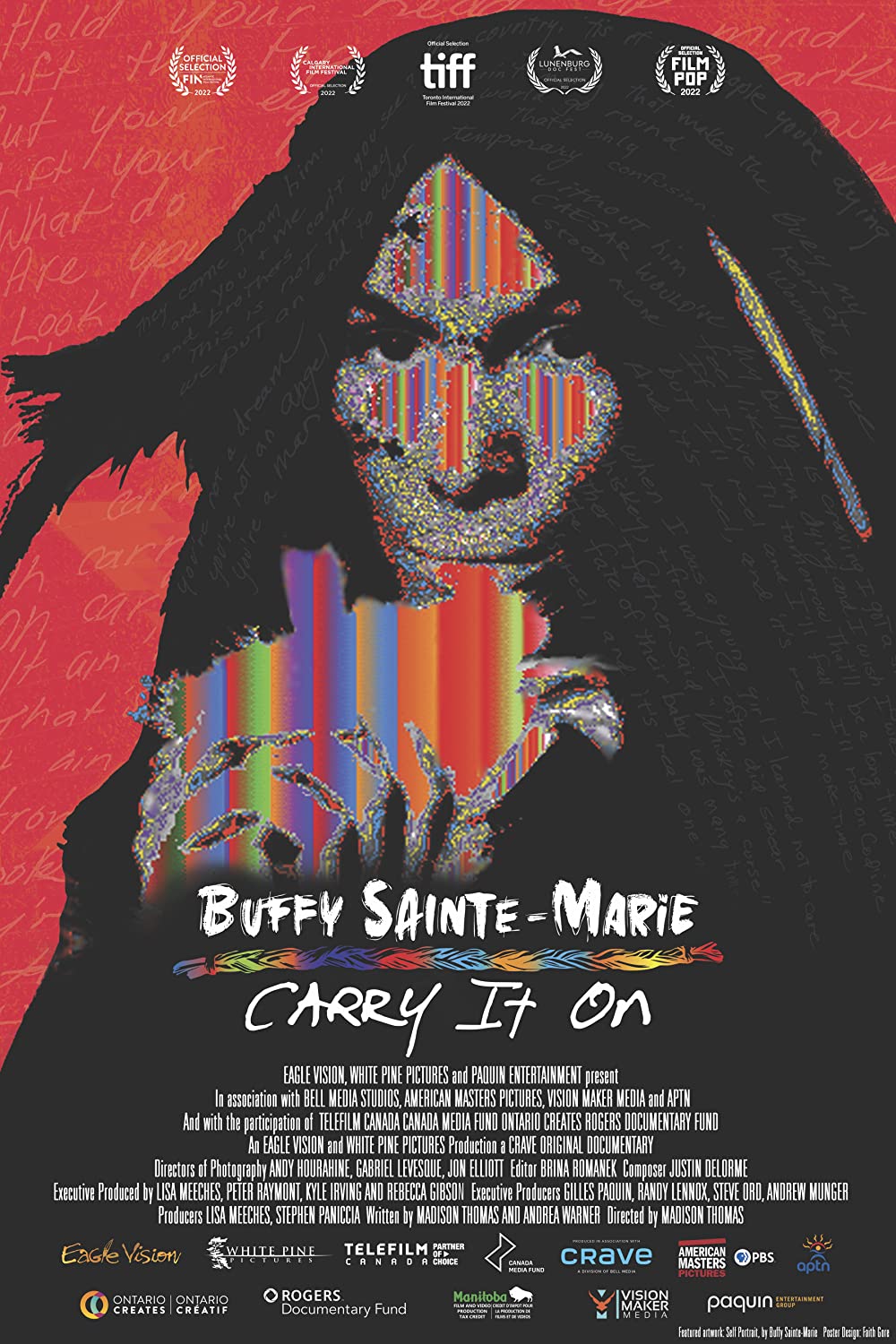 National Canadian Film Day: Wednesday April 19 @ 6pm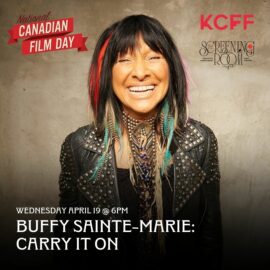 A free screening to celebrate National Canadian Film Day… reserve your free tickets today!
JUST CONFIRMED: Buffy Sainte-Marie's biographer (and the film's writer) Andrea Warner will be in attendance virtually for a post-screening Zoom Q&A!
Co-Presented by the Kingston Canadian Film Festival.
An in-depth look at the life of the activist and musician, with archival material never seen before, with present-day footage of Buffy performing and interviews with her bandmates, colleagues and herself.
A raw, searing portrait of an artist and activist who has been ahead of her time every step of the way.

Exclaim!
Buffy Sainte-Marie's presence on screen, just being herself, is the best part – her spirit shines, her wit and warmth blast through the screen and her many talents inspire. Buffy Sainte-Marie: Carry It On is a must-see to learn and lift us up.

What She Said
Genre

Documentary

Free Admission

Music

Runtime
90 minutes
Rated
PG
Directed By
Madison Thomas
Starring
Buffy Sainte-Marie
Language
English
Country