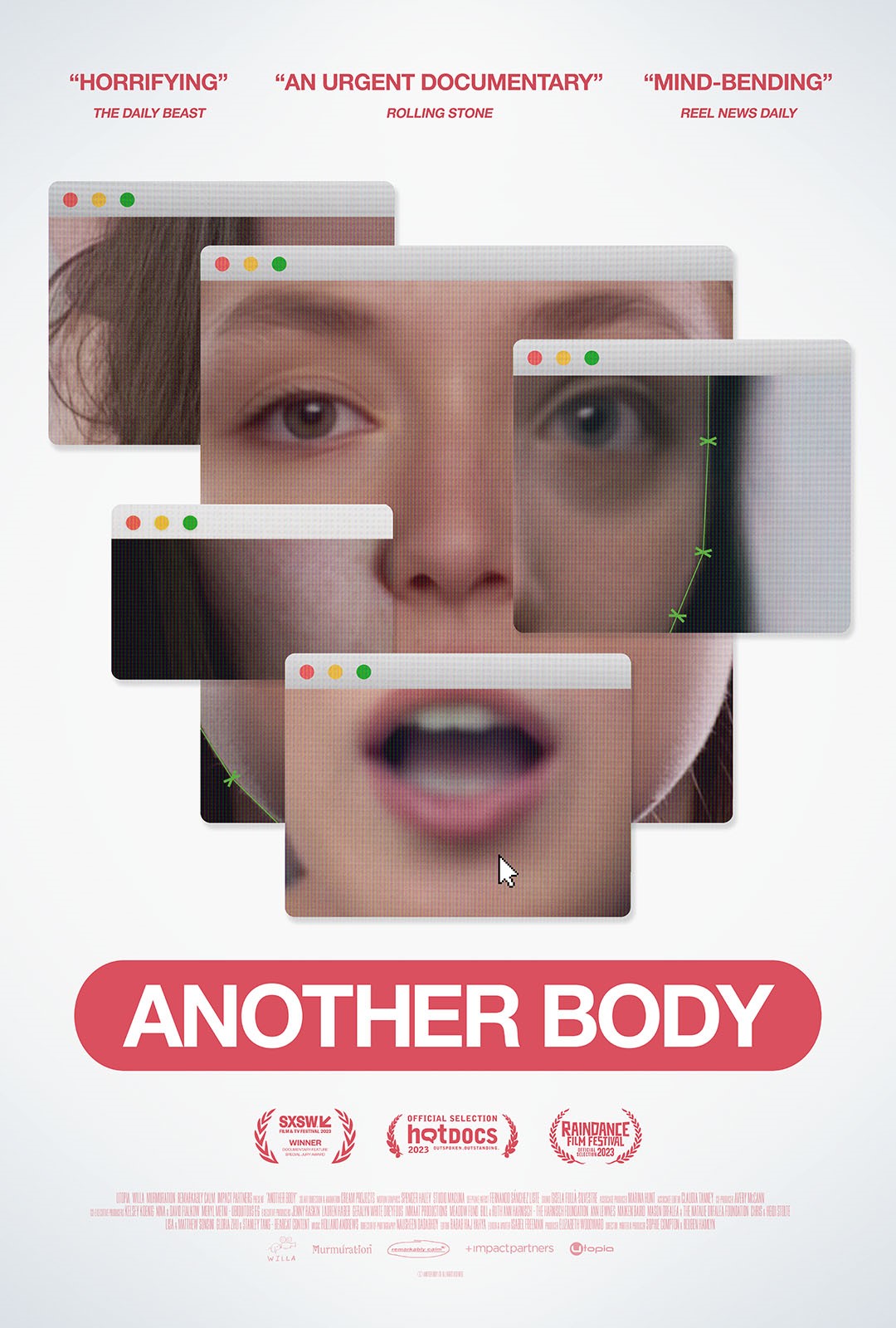 Thursday November 16 @ 6pm
Hosted by The Cinema Society of Kingston (visit link for more details).
The screening will be followed by a virtual Q&A with one of the filmmakers, Reuben Hamlyn.
22-year old engineering student Taylor gets a Facebook message from a friend with a link. She clicks and sees her own face looking back at her in hardcore pornography. Taylor has been deepfaked: her face has been pulled from her social media and digitally altered to appear in six porn videos without her consent. The creator has put these videos on a Pornhub profile impersonating her, listing her real name, college and hometown, and soliciting men to hit her up. Taylor is devastated. She doesn't know who to trust, or what to do. She calls the police but they respond with victim-blaming and incompetence. When she learns that fellow student Julia has also been targeted, the two women dive headfirst into the underground world of deepfakes, uncovering an online community of men terrorizing women— celebrities, colleagues, friends. They make an astonishing discovery: eight more students have been targeted in the same way, meaning that the culprit must be someone they all know. Only one person links all of these women: Mike (a.k.a. Krelish), a former best friend and one of the internet's biggest deepfakers, whose obsessive demands of their attention turned sinister.
Reuben Hamlyn | Director, Producer, Writer:
Reuben Hamlyn is a New York-based writer, director and editor from London. His first feature as a director, ANOTHER BODY, was selected in the Sundance Institute's Catalyst Lab and Hot Docs Dealmaker, and premiered in competition at SXSW in March 2023 where it was awarded the Special Jury Prize. Reuben's previous short film, ROGER, was commissioned by the BFI and BBC Arts to open their BORN DIGITAL season in 2019 and won multiple awards.
| | |
| --- | --- |
| Series | |
| Genre | |
| Runtime | 80 minutes |
| Rated | N/A |
| Directed By | Sophie Compton, Reuben Hamlyn |
| Starring | Ava Breuer, Faith Quinn |
| Language | English |
| Country | |